Waiting on Wednesday is a weekly event hosted by Breaking the Spine that spotlights upcoming releases we are eagerly anticipating. Click the link to see the original post plus a whole slew of links to other blogs. After you read this one, of course.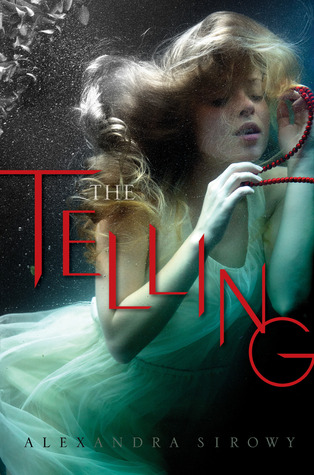 The Telling
Author: Alexandra Sirowy
Publisher: Simon & Schuster
Release Date: August 8, 2016
Synopsis from Goodreads:
A chilling new novel about a girl who must delve into her past if she wants to live long enough to have a future when a series of murders that are eerily similar to the dark stories her brother used to tell start happening in her hometown.
Ben was Lana's world. He was her big brother, her best friend. And then he was murdered in a grisly carjacking, and her world ended.
Now, six months later, Lana is trying to reinvent herself. She's found her way into the inner circle of popular kids, and the Lana she is now—bold, daring, brash, adventurous—barely resembles the shy, unpopular girl she used to be.
And then a body turns up. At first, everyone thinks it's just a horrible accident. But when more corpses appear, Lana begins to wonder what's going on. Because the details of the murders are strangely similar to the dark fairy tales that Ben used to tell her—stories that only she and Ben knew.
Is Ben seeking vengeance from the grave? Or is a darker phantom from their past coming forward to haunt Lana's present?
Why I'm excited:
This cover is pretttty! I'm always so drawn to the underwater covers. I love a good creeper, and murders that follow dark fairy tales is an intriguing premise. Definitely keeping my eyes open for this one.
What are you waiting for on this Wednesday? Link me up!
Hey lovely GFC and new followers, please follow me by Bloglovin. (I like to follow back, so please let me know if you're a new follower–and leave a link!) Thank you!!!